Discover the Best of Western Australia's Shores: Pinksalt's Top 10 Must-Visit Beaches for a Summer Adventure
If you're looking for some of the most stunning beaches in the world to rock your newest bikini, look no further than Western Australia!
Here are Pinksalt Swimwear's top 10 must-visit beaches in Western Australia that you simply can't miss.
Cottesloe Beach - Known for its soft white sand and crystal-clear waters, Cottesloe Beach is a popular spot for swimming, sunbathing, and surfing.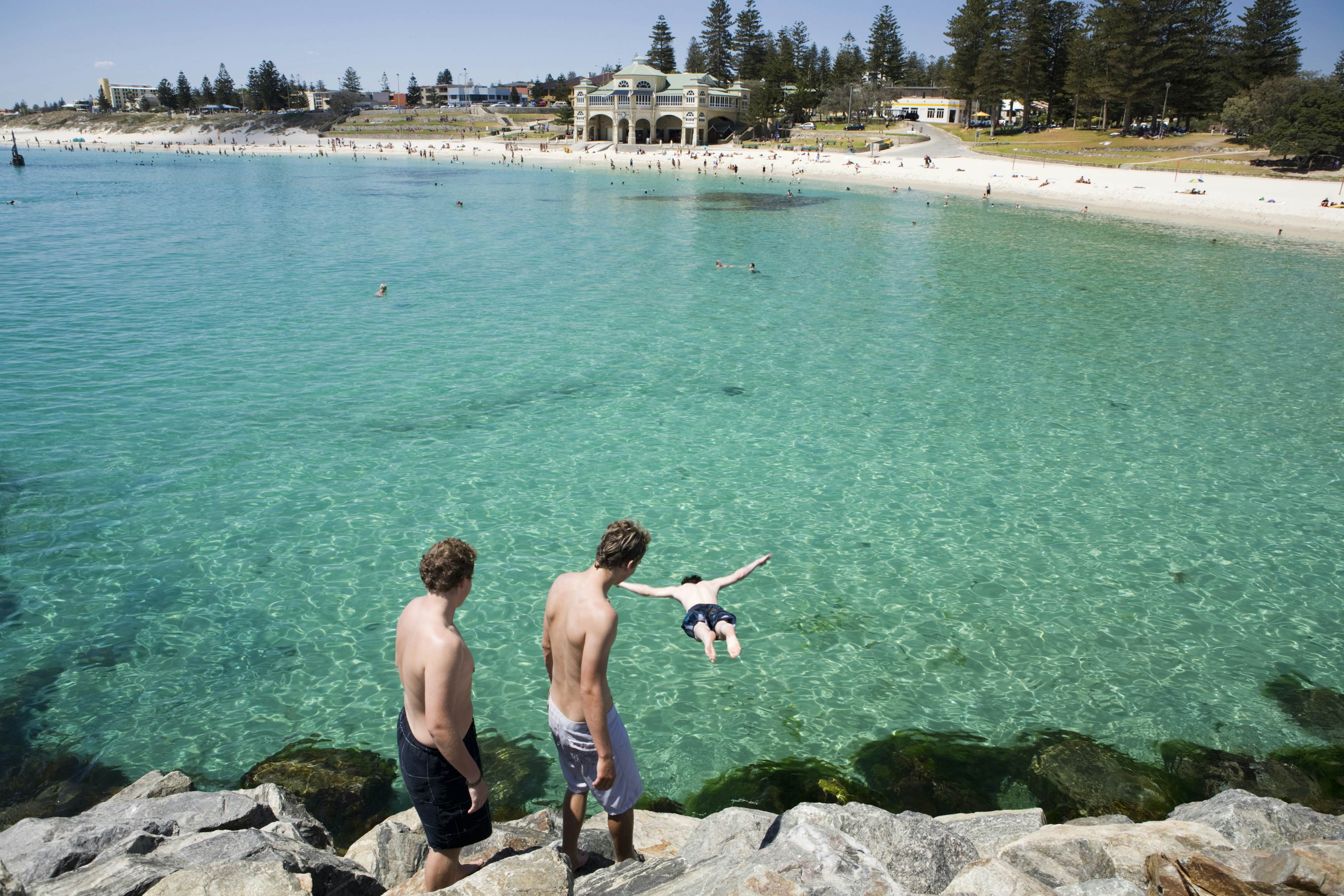 Scarborough Beach - This lively beach offers a variety of activities, from swimming and sunbathing to shopping and dining.
Photo credit: City of Stirling

 
Trigg Beach - Trigg Beach is a beautiful spot that offers panoramic views of the Indian Ocean and is perfect for surfers of all levels. Perfect swimwear photoshoot location!

City Beach - City Beach is a popular destination for families and is known for its shallow waters and soft sand and delicious nearby restaurants.
Port Beach - Port Beach is a hidden gem that is popular with locals and is known for its peaceful and relaxed atmosphere.
Leighton Beach - Leighton Beach is a great spot for swimming and sunbathing, and it is also popular with surfers and kiteboarders.
Floreat Beach - Floreat Beach is a family-friendly spot that is great for swimming and picnicking and grabbing a bite to eat from the beach kiosk.
Mettams Pool - Mettams Pool is a secluded beach that is perfect for snorkeling and diving.
Photo credit: Explore Parks WA

 
Sorrento Beach - Sorrento Beach is a beautiful and tranquil spot that is perfect for swimming and sunbathing.

Photo credit: Sight Seeing Pass Australia

 
Yanchep Lagoon - Yanchep Lagoon is a stunning beach that is perfect for families, with shallow waters and soft sand. What a beautiful location for a swimwear photoshoot!
When planning your next beach holiday in Western Australia, be sure to add these top 10 must-visit beaches to your itinerary. Whether you're looking to swim, surf, sunbathe, or just relax in your Pinksalt one piece or bikini, you're sure to find the perfect spot. So pack your sunscreen, grab your beach towel, and head to Western Australia for a beach holiday you'll never forget!